Montgomery County Treasurer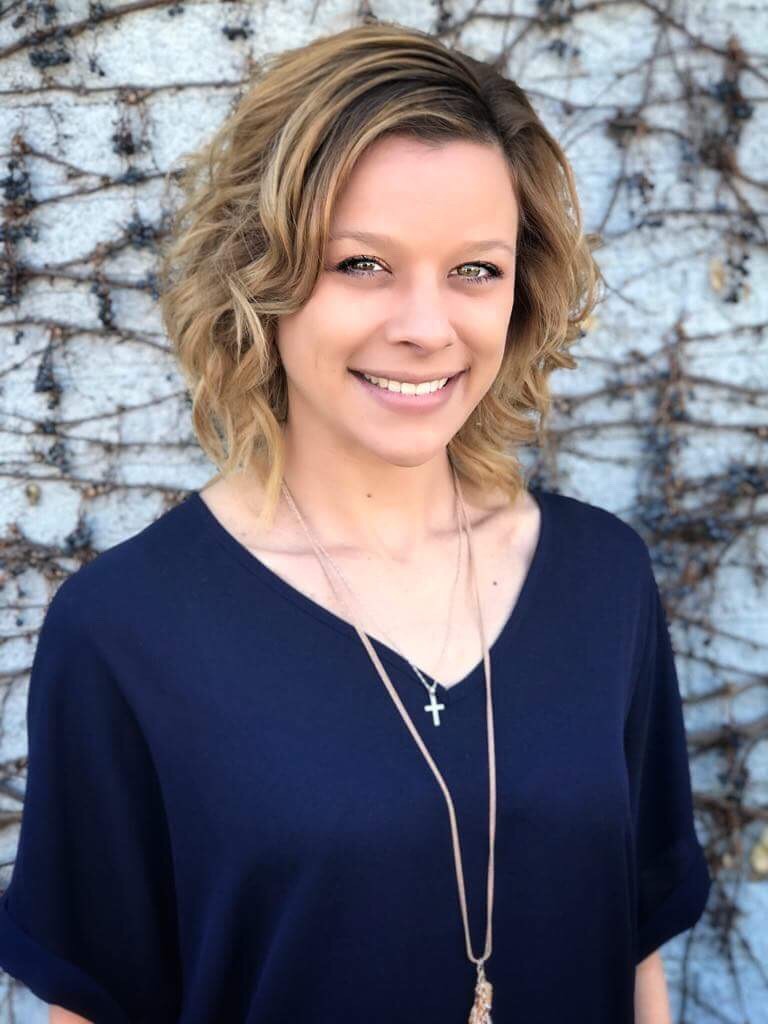 Tera Hughes
Took Office:
January 02, 2019
The Montgomery County Treasurer's Office is committed to providing courteous, prompt and professional customer service in person, on the telephone and online. County processes have come a long way since our founding in 1853. With modern technologies, you can now pay taxes, renew vehicle registration tags and even download forms all at your convenience. We encourage you to use this convenience to the fullest. If you have any question or concerns, please do not hesitate to contact our office.
We recommend you pay your property and vehicle renewal (tag) taxes online. It's easy, fast and safe. Online payment options include Discover Card, MasterCard, Visa, American Express and eCheck - an electronic transfer of funds from your bank account to the County bank account.
Montgomery County Office Information
Send an email
Phone Number
Phone: (712) 623-3292
Fax: (712) 623-9753
Location
Montgomery County Courthouse
105 E. Coolbaugh Street
Red Oak, IA  51566
Property Tax & Driver's License located in SW corner of the main lobby of the courthouse.  Motor Vehicle located on the east side.
Hours
COVID-19 Update: Office is open
Find more information and visitor requirements on our COVID-19 Response page.
Property Tax Department
Monday-Friday  8:00 AM - 4:30 PM
Motor Vehicle Department
Monday-Friday 8:00 AM - 4:15 PM
Driver's License Department
Monday-Friday 8:00 AM - 4:00 PM
Written Tests
Monday-Friday 8:00 AM - 3:30 PM
Drive Tests
Thursdays ONLY 9:00 AM - 2:00 PM, By Appointment Only
Mailing Address
Montgomery County Treasurers' Office
105 E. Coolbaugh Street, PO Box 469
Red Oak, IA  51566
Website
Office Staff
County Treasurer - Tera Hughes
Heather Deitering - Deputy
Jackie Porter - Deputy
Dana Stephens - Clerk 
Tammy Waters - Clerk
Jeff Miller - Drive Examiner
Holidays
The office is closed on the following dates:
2020
New Year's Day - Wednesday, January 1, 2020
Presidents Day - Monday, February 17, 2020
Memorial Day - Monday, May 25, 2020
Independence Day - Friday, July 3, 2020 (Observed)
Labor Day - Monday, September 7, 2020
Veteran's Day - Wednesday, November 11, 2020
Thanksgiving Day - Thursday, November 26, 2020
Day after Thanksgiving - Friday, November 27, 2020
Christmas Eve Day -

 

Thursday, December 24, 2020

Christmas Day -

 Friday

, December 25, 2020

New Year's Day -

 Friday

, January 1, 2021
Property Tax
Property taxes are collected by the Treasurer's office in two installments. The first installment is due by September 30th and the second installment is due by March 31st. Taxes being collected are for the previous tax year which spans July 1 through June 30.
Tax statements are mailed in August of each year. If you do not receive a statement please contact this office.
TAX SALE
Tax Sale Redemptions can not be paid online.
PROPERTY TAX FORMS 
Browse common Property Tax related forms Property Tax Forms
Vehicle Renewals
Vehicle registration renewals can be processed during the calendar month before expiration month, the calendar month of expiration, or the calendar month after the expiration month without penalty.
The Motor Vehicle office is located in the East Treasurer's office. This is the office where vehicle titles and registrations are issued. Hours of operation are from 8:00 a.m. to 4:15 p.m., Monday through Friday.
Iowa law requires you to register your motor vehicle with the county treasurer's office in your county within 30 days from the date you establish residency. Iowa registration is required even though your license plates may still be valid in another state.
ORDER PERSONALIZED AND SPECIALTY PLATES ONLINE
The Iowa DOT website allows you to personalize your license plate, check availability, and reserve it.  If it is available and approved, your plates will be manufactured and delivered to the county treasurer's office in the county where you live.  You will be notified when the plates are ready to be picked up.
Personalized and Specialty Plates 
VEHICLE FORMS 
Browse common Title/Registration and related forms Vehicle Forms
Driver's License Services
The Drivers License office is located in the West Treasurer's office. This is the office where drivers license's are issued. Hours of operation are from 8:00 a.m. to 4:00 p.m., Monday through Friday.
Written testing is available during the hours of 8:00 to 3:30 p.m., Monday through Friday.
Over-the-road skills testing is available on Thursdays by appointment only.
MYMVD - IOWA DOT ONLINE SERVICES
MyMVD is a website provided by the Iowa DOT for individuals with current Iowa driver's license (DL) or identification cards (ID) who are eligible to complete services and obtain information and records online.  Enter just a few details about yourself (Name, Date of Birth, Last 5 of SSN and DL/ID number), to log into your account and to utilize the online features.
Iowa DOT Online Services Include:
Renewal of your Iowa driver's license/ID card
Check the status of your Iowa driver's license/ID card request
Order specialty and personalized plates
Email reminder when it's time to renew your Iowa driver's license/ID card
Update your mailing address with Iowa DOT
View your non-certified driving record
Purchase a certified copy of your driving record
View the requirements to reinstate your driver's license
Pay civil penalties
Register to vote
DRIVER SERVICES FORMS
 Browse common Driver's License Service forms Driver Services Forms